Warehouse 701 has been trading architectural salvage since 1954. We have now grown to include an expansive range of new and re-crafted items that beautifully complement our stunning range of reclaimed materials & garden features.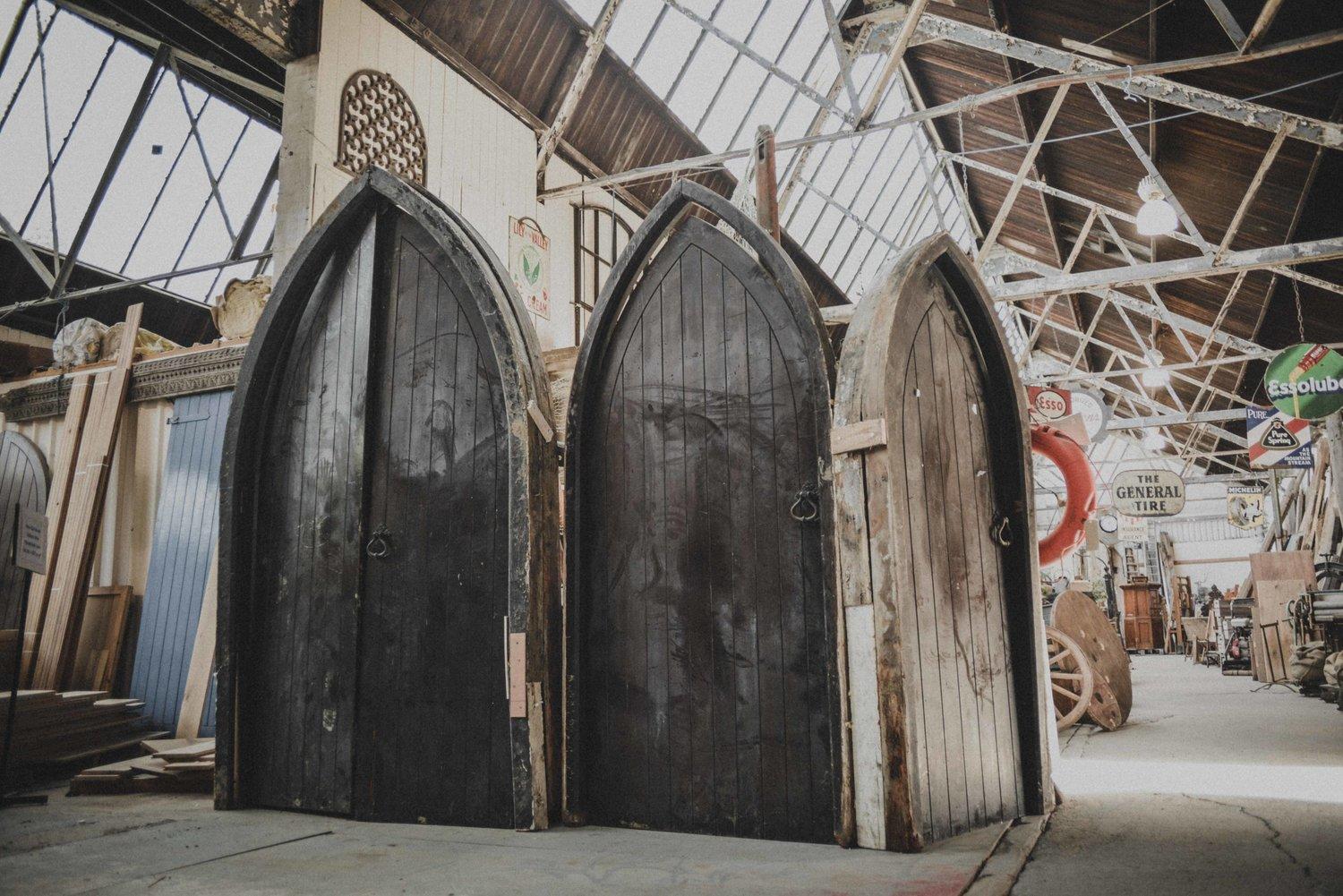 Set in a WW1 munitions factory, we are a place infused with heritage and bursting with nostalgia, just like the wonderful treasures which await inside.
A playground of reclaimed building materials, interiors and garden features where you can find anything from a Tudor hand carved beam to a retro arcade game.
We would love you to come and see us so we can show you our full collection.
OUR PHILOSOPHY
While a house may be built from bricks and timber, we believe a home is built upon the memories and stories that are composed within. Each one of our salvaged items offers their own story, with their own nostalgia and familiarity of times-gone-by; including our range of reclaimed bricks and timber.
With each honest imperfection, the reclaimed pieces within Warehouse 701 are wholly unique and reflect an era where things were built to last. With everything from comfortable, functional furniture items like chairs & tables, robust and sturdy storage solutions, or quirky and unusual features of taxidermy and décor; Warehouse 701 is an emporium of treasures, rescued and ready to be re-homed.
Whether you're an up-cycle enthusiast, a property developer or simply looking to add some true character to your home – Warehouse 701 has something waiting to be discovered and adored.
THE WAREHOUSE
The National Shell Filling Factory on the Rotherwas Industrial Estate in Hereford was initially erected under the direction of Lloyd George as Minister of War in 1915. The Factory itself was constructed by the Ministry of Munitions on the site of the Rotherwas Mansion, which had been demolished prior to the factory build because of a fire. Shell filling began here on 11 November 1916.
The extensive WW1 site consisted of 27 miles of standard gauge railway, three miles of road, nine miles of guard fence, 10 miles of footpaths and sentry paths, and 370 buildings.
At its peak, 6000 workers were employed at the munitions factory 4,000 of these gained the name 'Canary girls' as a result of the jaundice they suffered due to their important but hazardous work.
Our site is also on the boundaries of the disused Hereford to Ross railway, closed as a result of Lord Beechings' 1963 Report. This line joined into the munition factory's extensive internal rail system, many sections which are still being uncovered.
For a detailed history of the site, John Edmunds's book "The History of the Rotherwas Munitions Factory at Hereford" is the definitive record.