Warehouse701 are suppliers of From The Anvil products, a specialist manufacturer of the finest traditional and period window, door and cabinet fittings, lighting and architectural features with over twenty years' experience in the industry. Forging from mild steel and hot forging brass are two key production methods behind their collection of ironmongery and is what makes 'From the Anvil' unique.
We normally have a selection of From the Anvil Products in store - Here is our current stock.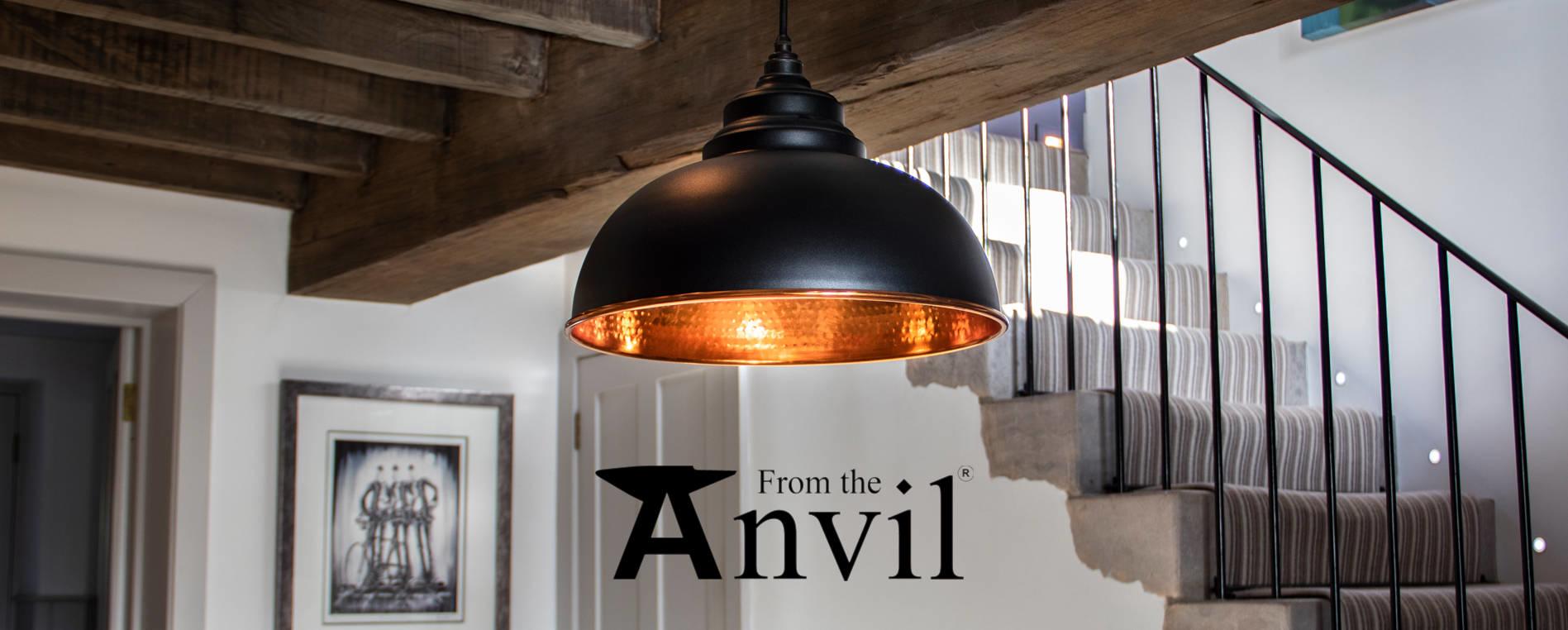 Their lighting references Britain's great industrial heritage and uses colour to celebrate contemporary design. With three distinctive shapes in a number of different finishes, our lights can be used to transform an array of spaces. All hand-spun from raw materials, each pendant is made to order and we are happy to create many bespoke colours and finishes if desired.
Ironmongery is a necessity and something that you will use every day. It may seem like a small final detail, but the correct choice of door, window or kitchen furniture can totally transform the interior look, feel and function of any property.


From The Anvil products are sold solely through a network of registered stores of which Warehouse701 is proud to be one. We have displays of various from the anvil products together with comprehensive full-colour brochures. Simply visit our store (or the From The Anvil Website), review the items you want, place and pay for your order and within 3-5 days we'll dispatch your chosen items to you by post. Please note there is currently a minimum £10 delivery charge per order.
A collection of door furniture for every part of your home and finishes to match any style of property. From rustic charm to contemporary splendour. Subtle design combined with the finest materials and exquisite craftsmanship.


Specialist finishes carefully developed and refined over many years and most are completely unique to From The Anvil. We are proud to offer a wide variety of hand-applied, high-quality finishes that give our customers choice. These products have excellent anti-corrosive properties if maintained to specific requirements for each finish and will last many years if given just a little regular care.
From the Anvil...to you