Authentic WW2 Corrugated Iron Anderson Air-Raid Shelter
Authentic WW2 Corrugated Iron Anderson Air-Raid Shelter
Code:

W10A072
SOLD
A ghostly sentinal of darker times and a symbol of British fortitude that was the last resort for men, women and children everywhere fleeing from the horror of enemy bombing...
This is an authentic WW2 Corrugated Iron Anderson air-raid shelter. This rarer, extra-long version consists of four main-body segments - the standard issue was just three.
Discovered in the garden of a 1930's house in Hereford not far from the Rotherwas munitions factories - this spectre of war-time Britain is an amazing find. As Britain faced the threat of war in 1938 Sir John Anderson, in charge of air raid precautions, commissioned engineers William Paterson and Oscar Kerrison to design and build a shelter for people's gardens. Prior to Britain joining the war 1.5 million 'Anderson' shelters were delivered to those living in areas expected to be bombed by the Luftwaffe (German air force). If you earned less than £250 a year they were free - or you could buy one for £7.
A further 2.1 million were made during the war. Built from heavy gauge iron that was corrugated for strength - they were bolted together, buried 3 feet into the ground and covered with an embankment of soil. They were particularly strong against a compressive force (such as nearby bomb blasts) and were responsible for protecting tens of thousands of lives.
Made from eight (normally six) curved roof panels with steel plates at either end, they had a pull-out escape panel to the rear should the doorway become obstructed following an air raid. A bed or two would be placed inside together with lanterns (hung from the roof hooks), blankets, food and a shovel.
Many of the shelters were dug up after the war and used as garden sheds. Having spent years, sometimes decades, buried in the earth - the lower edges of these shelters invariably show signs of decay. The eight roof/wall panels, front sides, front lower panel and two other likely rear centre panels (included but not shown), are original to this particular shelter. The three rear panels and entrance top panel shown in the photographs are not original but vintage agricultural corrugated iron - used to present the shelter as it once was. Some of the accompanying photos are composite images to reflect the environment in which these shelters existed...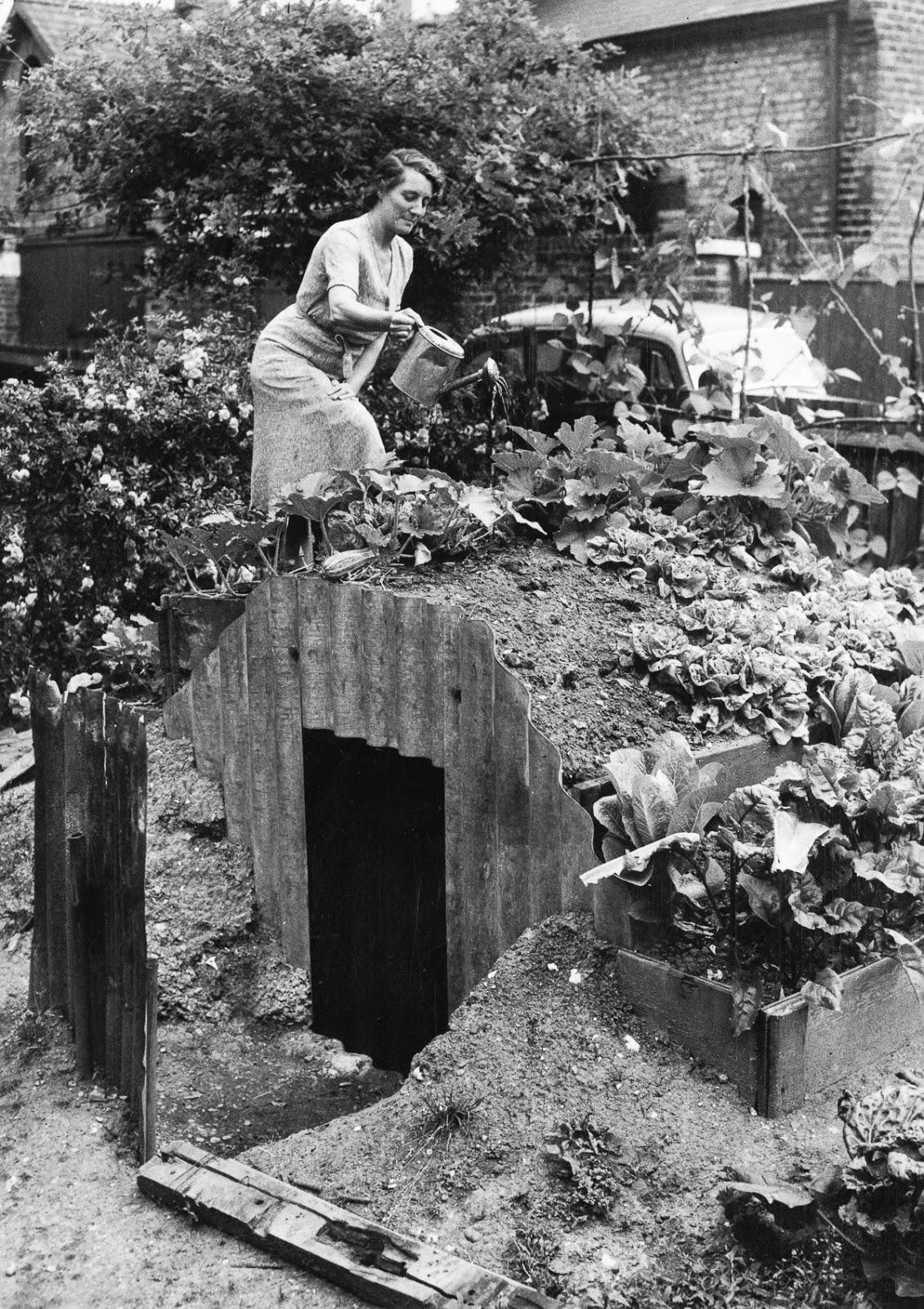 Feed and protect your family at the same time!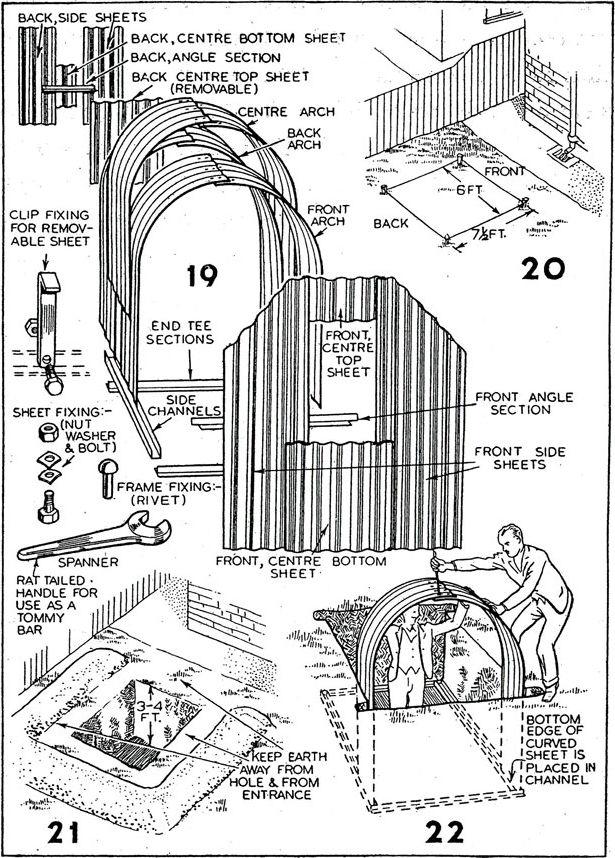 You had to build your own shelter from a kit...
This is a rare opportunity to own a piece of British wartime heritage. It could be re-purposed as a feature garden building, restored as an original shelter for the collector or enthusiast - or become an amazing shop or museum exhibit!
Want to know more? - use the Sales Enquiry tab
Approximate Dimensions :
Length:
270
cm
Width:
152.3
cm
Height:
180
cm
Show dimensions in:
inches
cm
---
Sales Enquiry...
Expand